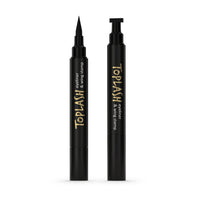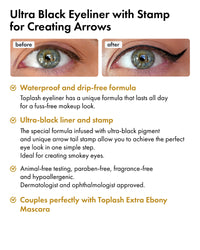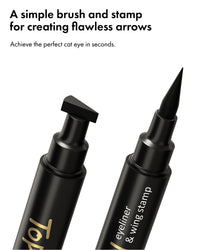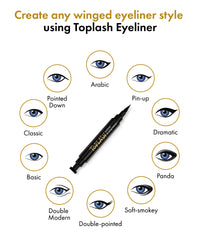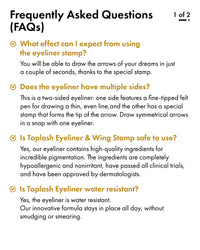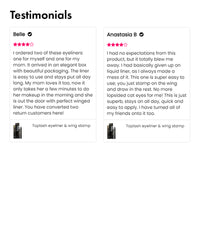 Toplash eyeliner & wing stamp
Toplash eyeliner & wing stamp – everything you need in one package. Highly pigmented. Long-lasting. Quick and easy wings instantly.
Application:
Get perfect wings in 3 steps:
1. Use the stamp to stamp a perfect wing shape in the corner.
2. Draw a clean line from the interior to the outer portion of the eyelid.
3. Fill in the space between the stamp and the line.
It can be used both in one and two layers. Apply the next layer after the previous one is dried. Toplash Eyeliner is easily washed off by warm water at a temperature of 37-38 °С.
View full details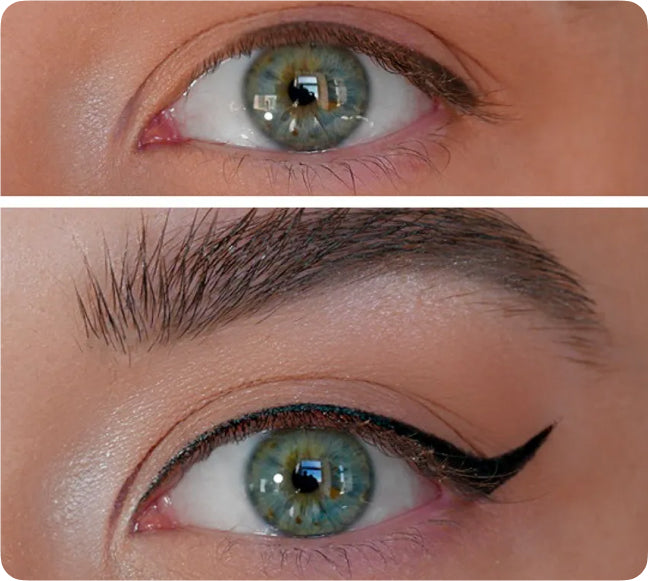 Getting the perfect eyeliner look in just a few seconds is easy.
Black eyeliner is the perfect way to add expressiveness to your eyes and style.
Look neat and polished for a business meeting, daring and bold for a rock concert or party, or Hollywood celebrity chic for a holiday or fashion show.
You choose the perfect look!
Why Choose Toplash
Ingredients
The serum has been lab-tested and proven to be absolutely safe and hypoallergenic.
European quality
Every Toplash product is manufactured in the European Union with full COA and CPNP certification.
Guaranteed Effects
All products are fully tested and show noticeable results for the vast majority of women.
Create any eye design with Toplash eyeliner.
This super-resistant black Toplash eyeliner and wing stamp make up brings dozens of different style options to you. Most importantly, you can get them all in just a few seconds.
The double-ended Toplash eyeliner includes a unique wing-shaped stamp on one side and a thin-tipped applicator on the other. Now it is easier than ever before to make the perfect wing shape or line with just a quick flip to the other side.
How does the 90-day guarantee work?
It's simple. If you are not satisfied with the product or results, we will refund the full purchase price. We always do what it takes to improve your experience with Toplash.
Why do we offer such a strong guarantee?
Making every customer happy is our main priority. With this goal in mind, we produce only high-quality products that satisfies their needs. If you are not satisfied, we want to know about it. Every honest review helps us make our products better.
Guarantee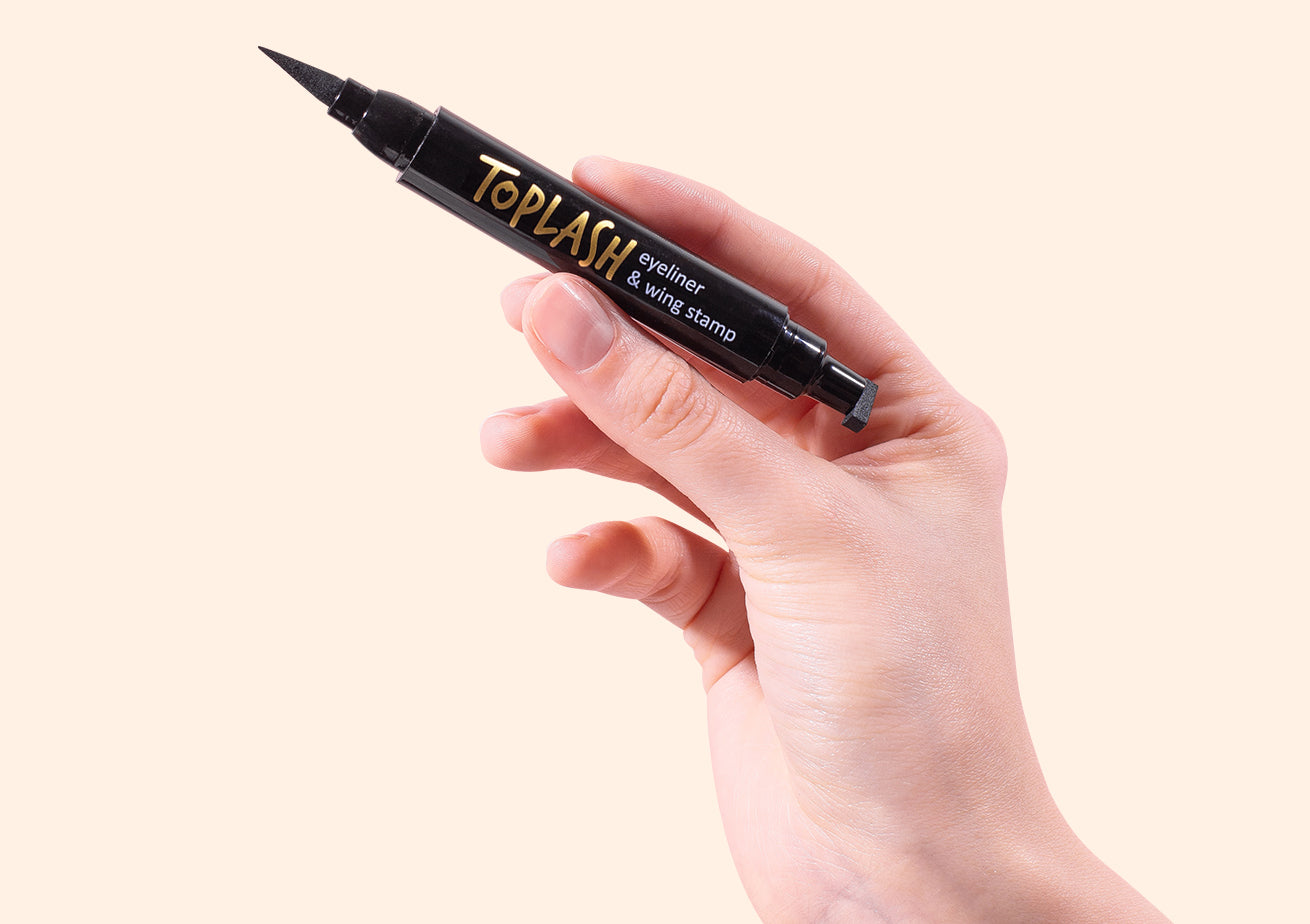 FAQ:
What should you do if one of the sides does not paint perfectly?
This occasionally happens if you store the Toplash eyeliner in an upright position for a long time. Lay the product on its side for a few hours to give the makeup time to flow evenly into both sides once again.
To apply, gently placed the stamp in the corner of your eye at your desired angle. Then, turn the eyeliner over, fill in the unstamped space, and continue a smooth line of cosmetic along your lash line.
You can use one or two layers of Toplash eyeliner. Wait for the first one to dry before applying the second.
No risk. Only reliability!
Enjoy free delivery on orders over $30
Easy refunds
90-day guarantee
Our happy clients about Toplash