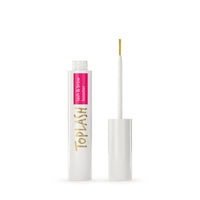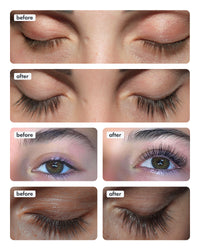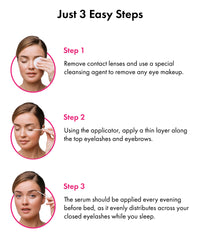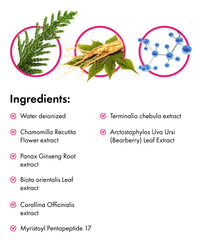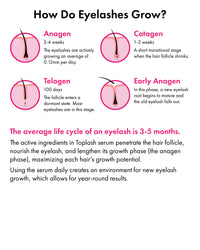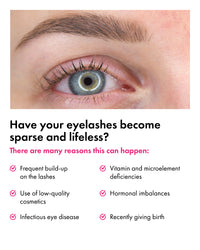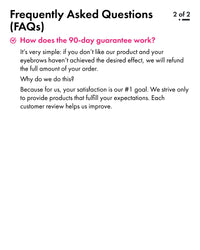 Toplash eyelash and eyebrow growth serum — 3ml
Toplash Eyelash serum (3 Month Supply) is a beauty product that is designed to promote the growth of longer, healthier, and more vibrant eyelashes and eyebrows. Its advanced formula stimulates hair follicles, enhances pigmentation, and strengthens lashes to achieve natural and long-lasting results.
The serum is easy to use and should be applied daily to the base of your upper lash line. Toplash is a popular and trusted brand in the beauty industry, offering a safe and effective solution for sexier and more youthful-looking eyes.
With more than 300,000 satisfied clients around the world, Toplash eyelash serum has established itself as a reliable and effective solution for enhancing eyelash and eyebrow growth.

Begin with clean, dry lashes and remove any makeup or residue.
Using the applicator brush, apply a thin line of serum along the base of your upper lash line. Avoid getting the serum in your eyes.
Allow the serum to dry completely before applying any other products or going to bed.
Use the serum once a day, preferably in the evening, for best results.
Results may vary from person to person, with some individuals noticing progress as early as 4 weeks after starting use. For best results, we suggest taking before and after photos and comparing your progress after 12 weeks of consistent use.
Toplash eyelash serum can help to address several common issues that people face with their lashes:
Regular eyelash extensions
Hormonal changes 
Nutritional deficiencies
Use of harsh beauty products
Genetics
Aqua, Glycerin, Propanediol, Panthenol, Cocodimonium Hydroxypropyl Hydrolyzed Wheat Protein, Biotinoyl Tripeptide-1, Butylene Glycol, Centella Asiatica Extract, Myristoyl Pentapeptide-17, Polygonum Cuspidatum Root Extract, Scutellaria Baicalensis Root Extract, Camellia Sinensis Leaf Extract, Glycyrrhiza Glabra (Licorice) Root Extract, Chamomilla Recutita (Matricaria) Flower Extract, Rosmarinus Officinalis (Rosemary) Leaf Extract, Phenoxyethanol, Xanthan Gum, Ethylhexylglycerin. 

Volume: 3 ml (0.1 Oz)
View full details
Main ingredients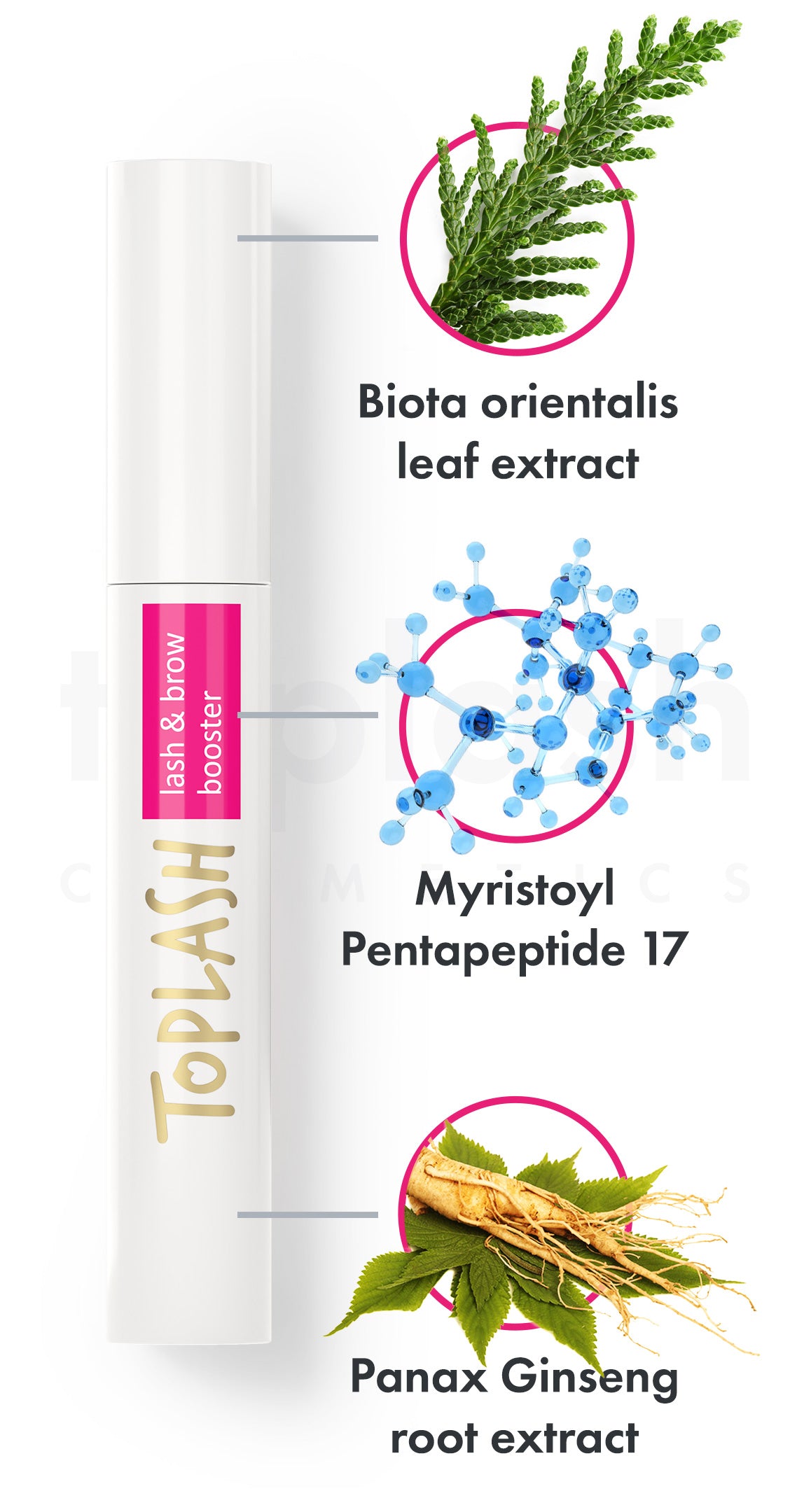 Why Choose Toplash
Ingredients
The serum has been lab-tested and proven to be absolutely safe and hypoallergenic.
European quality
Every Toplash product is manufactured in the European Union with full COA and CPNP certification.
Natural Alternative to Eyelash Extensions
Get longer natural lashes in just 21 days without the need for eyelash extensions.
Toplash Serum Benefits:
Nourishes eyelashes and eyebrows and activates new hair growth in just 10 days
Promotes richer, vivid color and thickness for your eyelashes and eyebrows in 25 days
Provides eyelashes and eyebrows with maximum length, volume, and strength in 60 days
What Makes Toplash Unique?
Our formula is enriched with Myristoyl Pentapeptide-17, a compound that supports natural hair renewal and extends the hair growth phase. This ingredient helps your eyelashes grow thicker, longer, richer, and healthier.
| | | |
| --- | --- | --- |
| | | |
| | Toplash serum | Hormone drops |
| Hypoallergenic formula | | |
| Natural hair growth | | |
| Non-hormonal | | |
| Long-term results | | |
| Safe for eyes and sensitive skin | | |
| Guaranteed results | | |
How does the 90-day guarantee work?
If you are not satisfied with the product or results, we will refund the full purchase price. We always do what it takes to improve your experience with Toplash, because making every customer happy is our main priority.
Guarantee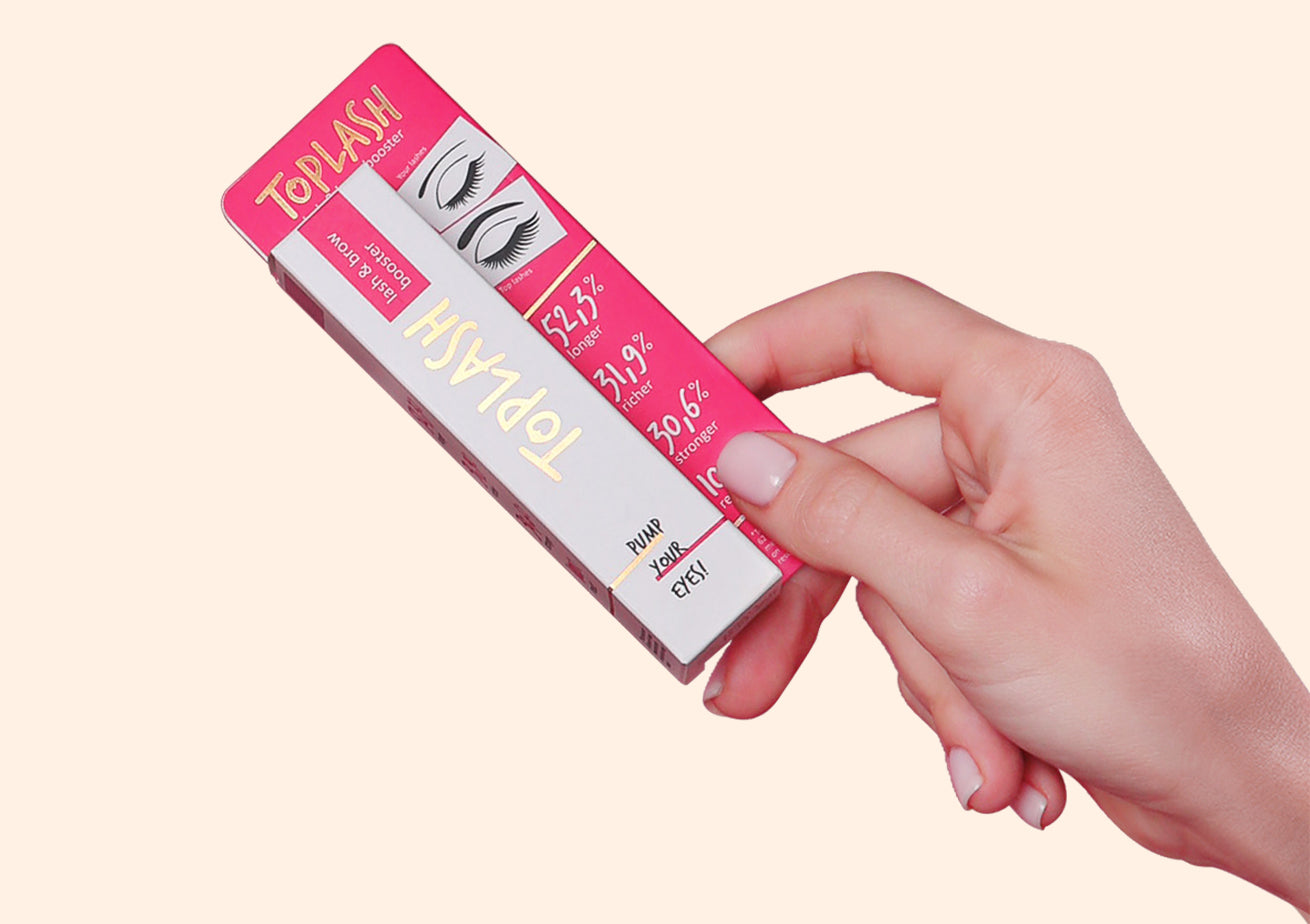 FAQ:
How often should I use this?
For best results, apply the serum every night to both eyes. If you're new to using the product, start with applying the serum every 2-3 days and gradually work up to nightly use once your eyes become accustomed to the product
Simply dip the applicator once for both eyes and apply a thin line just above your upper lash line on clean, dry skin, similar to applying eyeliner. Allow 1-2 minutes for the serum to dry before touching your eyes or applying other products.
Results may vary from person to person, with some individuals noticing progress as early as 4 weeks after starting use. For best results, we suggest taking before and after photos and comparing your progress after 12 weeks of consistent use.
If you stop using Toplash Eyelash Serum, your lashes will gradually return to their natural appearance. To maintain your desired look, we recommend applying the serum 2-3 times per week once you've achieved your desired results.
Is this safe to use with lash extensions?
Absolutely! Our lash treatment is oil-free, making it completely safe to use with both lash extensions and strip lashes.
How long does one bottle of Toplash last?
The Toplash Lash and Brow 3ml bottle lasts for 2 to 3 months of daily use.
The Toplash Lash and Brow Xml bottle lasts for 4 to 6 months of daily use.
Is the Toplash serum safe for pregnant or breast-feeding women?
Toplash has undergone rigorous safety testing in independent research laboratories. However, as no studies involving pregnant or breastfeeding women have been conducted on our product or any other eyelash serums on the market, we recommend consulting with your healthcare professional before using our product.
What is the cost of beautiful eyelashes?
Lash extensions:
Lash extensions can cost $30 to $40 or more initially, and require refills every 2-3 weeks costing an additional $20-25 for classic lashes or $30-35 for volume lashes, resulting in a monthly cost of over $70 to maintain.
$20-25 for Classic lashes;
$30-35 for Volume lashes.
Toplash:
In contrast, one bottle of Toplash Eyelash Serum lasts for three months, with a monthly cost of less than $9.22 for the serum. By using Toplash instead of lash extensions, you can save a significant amount of money.
With lash extensions -
more than $70 every month
With Toplash -
less than $9.22 every month
No risk. Only reliability!
Enjoy free delivery on orders over $30
Easy refunds
90-day guarantee
Our happy clients about Toplash