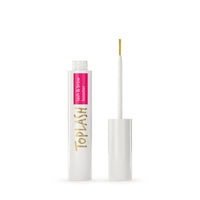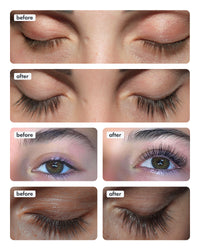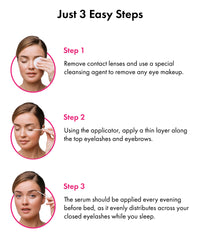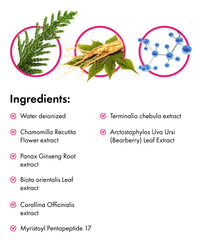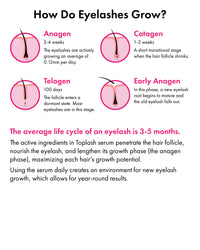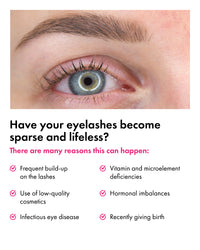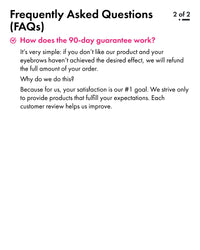 Reviews for Best Eyelash Serum | Most Recommended Eyelash Serum to Use in Eyelash Extensions
Toplash Eyelash serum (3 Month Supply) is a beauty product that is designed to promote the growth of longer, healthier, and more vibrant eyelashes and eyebrows. Its advanced formula stimulates hair follicles, enhances pigmentation, and strengthens lashes to achieve natural and long-lasting results.
The serum is easy to use and should be applied daily to the base of your upper lash line. Toplash is a popular and trusted brand in the beauty industry, offering a safe and effective solution for sexier and more youthful-looking eyes.
With more than 300,000 satisfied clients around the world, Toplash eyelash serum has established itself as a reliable and effective solution for enhancing eyelash and eyebrow growth.

Regular price
$80.00
$39.00
Unit price
per
When you want to make your look more expressive and bright, eyelash extensions are not only a quick and effective procedure, but also insidious: yes, artificial eyelashes will please you with length and volume for a while, but then relatives may suffer and seem unusually thin and small.
The modern beauty industry never ceases to surprise and delight us, releasing more and more new cosmetics every year to make the female image even more beautiful and attractive. One of such faithful assistants of beauty is a complex serum for eyelashes Toplash. The masters of this brand have taken care of the beauty of beautiful women's eyes by creating a multifunctional innovative product that perfectly enhances the effect of mascara, maximally lengthening, curling and giving a chic volume to even the smallest and shortest eyelashes. In addition, the serum helps to restore eyelashes after extension.
Toplash is a lash extension serum. The composition of the product includes active, specially selected components that provide it with excellent quality. The serum has a light consistency that dries quickly, does not crumble, fits well without forming lumps. It is equipped with a unique elastic brush that allows you to apply and evenly distribute a large amount of the product without gluing the cilia. The product does not contain parabens and harmful fragrances. 
Best eyelash serum for lash extensions, reviews:
«I bought this tool for myself to restore my eyelashes, because after eyelash extensions, half of mine fell out. This fact upset me insanely and I started actively searching the Internet for a tool that will help me restore my damaged eyelashes
Of course, after reading a lot of tips and recipes on the Internet, I realized that I didn't really want to bother and decided to start ordering a complex of oils and vitamins for the growth of eyelashes and eyebrows, the oil gave its effect, the eyelashes stopped falling out, which I was glad about. But I didn't stop there and decided that I needed to add something else, and my choice fell on Toplash eyelash serums, after looking at a bunch of options, reading reviews, I chose this particular serum, because reading the composition on the sites I realized that this is what suits me in composition, since I am allergic».
«I decided to pamper myself with extensions before the New Year, but again I was left with nothing, since my eyelashes fell out very much along with the extended eyelashes.
Toplash serum saved my eyelashes. They not only recovered, but also became 2 times longer and more voluminous. I've never had such gorgeous eyelashes. By the way, I tried the effect of the serum on the eyebrows, and the result also pleased me». 
The extension safe lash serum sale of the serum is carried out on the official website of the manufacturer and in online orders. Of course, the easiest way is to order a serum with delivery. The price is approximately the same. But the main advantage of ordering on the official website is that only original products are sold there. They will not only be effective, but they will definitely not cause harm.
Eyelash serum you can use with eyelash extensions
The cosmetic industry has developed a lot of such useful and really working products as eyelash serum. These preparations strengthen, protect, and prevent their loss very well, and are also the most effective means for eyelash growth today. In order for the serum to show the maximum effect, it should be used exactly with the regularity specified by the manufacturer.
In shape, texture and method of use, serums can be completely different: colored and transparent, creamy and gel, used independently or as a base for mascara. In the latter version, the function of the serum will be not only therapeutic, but also decorative — giving volume, a beautiful shape and a longer length.
The composition and content of the active components of the serum are also radically different. Each manufacturer tries to produce a unique drug that has no analogues and performs maximum tasks. Each formula is constantly updated and supplemented with new components using innovative technologies. Serums can be used to:
to restore eyelashes weakened after cosmetic procedures or eyelash
extensions to repair damage as a result of using cosmetics
to correct age-related changes
to protect against negative environmental influences
to make up for the natural lack of length and volume
Eyelashes extension tutorial for beginners should be not only effective, but also gentle, so as not to damage unaccustomed eyelashes. Nourishing essence for natural and extended eyelashes to stimulate the growth of eyelashes, as a growth activator.
Eyelash serum Toplash is used to treat and restore natural eyelashes after a long period of wearing eyelash extensions.
The composition of the serum includes natural vegetable oils, extracts of medicinal plants and vitamins. The use of serum has a beneficial effect on the growth and length of eyelashes, as well as improves their structure and gives volume and depth of color.
The nourishing essence affects the hair follicles, nourishes and strengthens the bases of the eyelashes, making them more resistant to loss.
Lash serum that can be used with extensions, results:
nourishes and strengthens eyelashes
restores damaged, dull and brittle eyelashes
prevents the loss of eyelashes, stimulating the growth of new eyelashes
gives the color saturation of eyelashes and eyebrows 
The care for eyelash extensions products price depends on the composition and effectiveness of the product. For example, a serum for the growth of eyelashes and eyebrows, which helps to restore eyelashes after extension, is sold at an affordable price. Every girl can afford to buy a drug and have a delightful look with gorgeous eyelashes.
Best lash serum to use with extensions
Toplash serum is exactly what former fans of extensions choose to revitalize their eyelashes. Within a couple of weeks after application, it shows the result: new cilia begin to appear slowly, and those that have survived the build-up become stronger, longer and more elastic. With such a miracle, the hairs will definitely forgive you all manipulations!
Toplash eyelash serum belongs to the category of inexpensive and working products. It has several valuable properties: accelerating the growth of eyelashes and eyebrows, restoring the structure of the hairs, giving them smoothness and density, the ability to use as a base for mascara to protect eyelashes.
According to the manufacturer's assurances, the first results can be seen after the first day of use, and a persistent positive effect appears after 3-4 weeks.
Toplash eyelash serum has very active components in its composition.
Such a combination of useful substances gives a rather powerful complex result. The nutrition of the roots of the hairs improves, their structure is updated, the eyelashes cease to be brittle and become elastic.
Professional advice:
Lash serum safe for lash extensions
Eyelash serum is a medicinal product that is used in close proximity to the eyes. And the eyes are very sensitive to all kinds of harmful and irritating factors. Therefore, the choice of serum for eyelashes should be approached responsibly: carefully study the composition and buy only in good and trusted stores.
Eyelash growth serums are light and concentrated products. Some of them are applied along the upper lash line with a thin applicator, while others are applied to the eyelashes, as well as mascara.
Toplash can help keep eyelashes healthy, namely help them grow further, preventing breakage, but it contains active pharmaceutical ingredients that would enhance the growth of eyelashes.
Remember that the eyes are the most sensitive organ, and the eyelids are the thinnest skin on the human body. Eyelash serums are safe if used correctly. But, like any skin care product, eyelash serum may contain ingredients that cause allergic reactions in some people. Some people may respond to certain peptides, oils, or other vitamins, while others may not. Symptoms may include redness of the eyes and around them, itching, inflammation and irritation. Consult your doctor before trying the eyelash serum, especially if you have sensitive skin, have a tendency to develop allergies or already have an eye disease.
F.A.Q.
Can you put eyelash serum on your extensions
Extended eyelashes should also be taken care of as well as natural ones. but you should use means with a mild effect. Serums for eyelash growth can be used for extended eyelashes, but choose options with a safe composition.
Toplash Eyelash serum has a rich natural composition. The serum resembles ordinary water, since it has neither coloring nor flavoring substances in its composition. The product is sold in a tube like mascara, but inside there is a thin and soft brush for precise application.
How to properly take care of eyelash extensions: instructions?
Extended eyelashes look luxurious and well-groomed, but only if they are properly cared for.
Instruction how to properly take care of eyelash extensions:
Immediately after the end of the procedure, the master needs to comb the eyelashes. In this way, the quality of work and adhesive adhesion are checked.
It is better to transfer the washing to the next day after the build-up to allow the glue to seize. Rainy weather should also be avoided. The pool can be visited only for 3 days after the procedure.
To avoid infection in the eyes, you need to wash your hands thoroughly or treat them with antiseptic agents.
It is necessary to carefully monitor the condition of the eyes so as not to miss the occurrence of an allergic reaction and stop it in time.
May 25, 2022