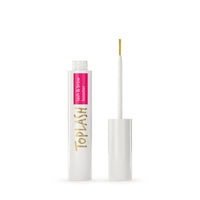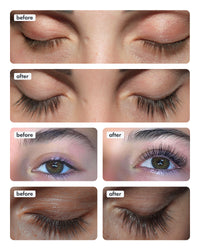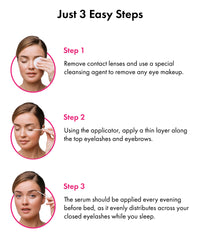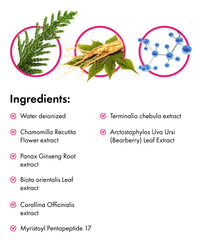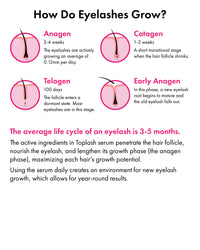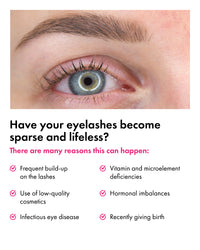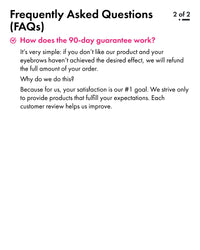 Do lash extensions ruin your lashes?
Toplash Eyelash serum (3 Month Supply) is a beauty product that is designed to promote the growth of longer, healthier, and more vibrant eyelashes and eyebrows. Its advanced formula stimulates hair follicles, enhances pigmentation, and strengthens lashes to achieve natural and long-lasting results.
The serum is easy to use and should be applied daily to the base of your upper lash line. Toplash is a popular and trusted brand in the beauty industry, offering a safe and effective solution for sexier and more youthful-looking eyes.
With more than 300,000 satisfied clients around the world, Toplash eyelash serum has established itself as a reliable and effective solution for enhancing eyelash and eyebrow growth.

Regular price
$80.00
$39.00
Unit price
per
Long and voluminous eyelashes are every girl's dream. Expressive look helps to look luxurious. Eyelash extensions are an easy and fast way to get eyelashes like from advertising. But a logical question arises: do lash extensions ruin your natural lashes.
It's no secret that native hairs deteriorate after they are applied to the overhead, but usually such consequences occur in the case of a long and continuous build-up. It is also believed that their hairs can fall out under the weight of artificial ones. But the loss of eyelashes is an inevitable natural process, they are constantly updated, so it does not matter where and in which salon you will increase them, in any case they will fall out when their life cycle is over.
If you build up your eyelashes, but at the same time strengthen them with vitamins, they will not fall out, that is, in this way you can minimize the harm from this procedure. Also, many women, when removing fake eyelashes, notice that their relatives have become very dim and inconspicuous, but this is not always the case, because by regularly increasing eyelashes, you are used to having a very open look, and the hairs are very long and lush, natural eyelashes are far away from this, so it may seem to you that that they've gotten worse. This effect will soon pass when you get used to your native, but less furry eyelashes again. Also, this procedure can lead to consequences such as the breakdown of native hairs. This may depend not only on the quality of the products used, but also on the hands of the master, because this consequence is evidence of the low professional level of the cosmetologist.
Proper care of eyelashes helps to remove the traumatism of the extension. For example, you can try the serum for the growth of eyelashes and eyebrows Toplash. It helps not only to accelerate growth, but also restores the structure of the hair.
How long are lashes supposed to last?
Of course, the eyelash extension procedure is not intended to have a one-time effect, because you will contact the salon for extension or correction again and again in order to achieve the desired effect. But it is believed that this procedure can eventually harm your native hairs. Do not wait for your eyelashes to deteriorate under the influence of adhesives and artificial hairs. Therefore, all experts recommend increasing them for about a year, and then you need to take a break. At the same time, it is necessary to visit the salon every month and carry out a correction procedure there in order to restore the former appearance of the fake lashes.
If you have given preference to a lumbar build-up, this procedure can be carried out longer, because in this case not all hairs will be affected. Natural extensions are also less harmful, because such artificial eyelashes are not too voluminous and heavy, so they can be worn longer. But if you want to achieve a doll effect, try not to delay the wearing of such eyelashes, because they are quite long and voluminous, and therefore heavier. Your native eyelashes can break under their pressure, so it is better to do doll extensions for no more than six months.
After each cycle of extension, it is necessary to take a break, it is necessary for the eyelashes to fully recover. It is believed that they will be able to fully recover within 200 days, when each hair will change, and a new one will replace it. You can accelerate the growth of eyelashes. Long lashes serum Toplash is an innovative product that not only helps to accelerate the growth of eyelashes, but also nourishes them from the inside.
Professional advice:
Are lash extensions worth it?
Some doctors claim that eyelash extensions are a procedure harmful to the eyes, because false eyelashes are applied with glue, which can not only greatly spoil your own eyelashes, but also harm your eyesight, provoking irritation and dry eyes. Other experts note that, in general, the eyelash extension procedure is safe. Glue and artificial cilia undergo special dermatological and ophthalmological control, so the risk of causing any harm is minimized.
Improper performance of the build-up procedure can be harmful to health. Thus, incorrect actions of the master, his carelessness or carelessness, violation of the rules of sterilization of instruments, as well as the use of substandard materials, can cause diseases or traumatic eye damage. However, the clients themselves may be guilty of negative consequences if, despite the presence of contraindications, they decided on eyelash extensions, as well as did not comply with safety measures and opened their eyes during the process of gluing eyelashes.
Professional advice:
Should you take breaks from lash extensions?
Experienced experts still do not recommend wearing them for longer than 6 months in a row and be sure to take breaks lasting about a few months.
Given the individual characteristics of each person, there are reasons why repeated buildup is harmful.
One of these reasons is the deterioration of the natural lashes, which the master must evaluate before each new procedure. If damage and breakage are detected, then it is better to abandon the procedure and rest the eyelashes after the extension for 2-3 months.
The second serious reason for the restoration of eyelashes after extension is the development of eye diseases or an allergic reaction.
It is recommended to exclude buildup in case of respiratory and viral diseases, which are accompanied by tearfulness and discharge from the eyes. Answering the question: do the eyelashes need to rest after the procedure, we answer YES if you have a feeling of discomfort.
Sep 1, 2022