Results in just 21 days!
90-day guarantee
If you are not completely satisfied with the results, we will refund the full purchase price.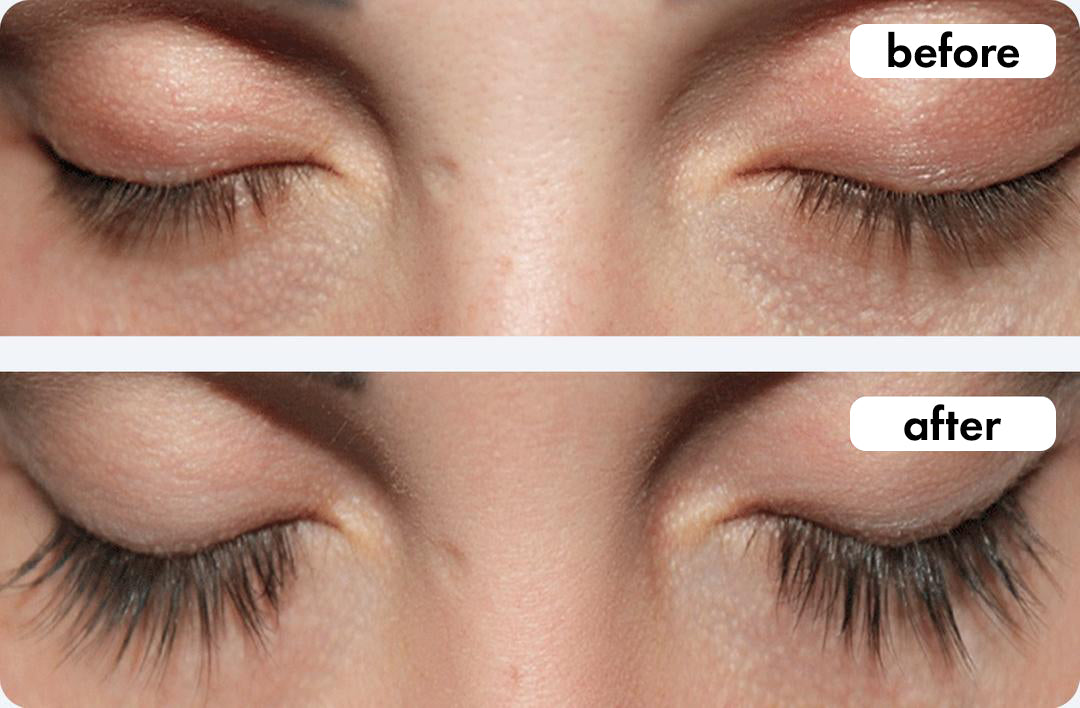 Toplash.com
Toplash Lash and Brow Serum:
The innovative formula of Toplash Lash and Brow serum focuses on all three phases of eyelash and eyebrow growth. It activates the hair regeneration process, nourishes each hair thoroughly, and provides gentle care throughout the growth process.
It increases the duration of the growth phase.
Eyelashes and eyebrows grow stronger and reach maximum length.
The serum prevents lash and brow hair loss and breakage.
See excellent results in just 21 days! If you do not notice an improvement or growth increase in 90 days of regular serum use, we will refund your purchase price.
Frequently Asked Questions
TopLash enhances your eyelash and eyebrow growth cycle by stimulating the hair follicles and other natural processes that lead to longer, healthier, and thicker eyelashes.
What are the active ingredients in TopLash?
The three primary ingredients of TopLash are Myristoyl Pentapeptide 17, ginger root extract, and eastern leaf extract. However, there are multiple vitamins included in the product, each designed to promote eyelash growth and overall health.
When is the best time to apply TopLash?
We highly recommend applying TopLash before bed after you have completely cleansed your skin. You can absolutely wear makeup with TopLash, just apply it after removing it.
Do you test TopLash on animals?
No. We are 100% opposed to animal testing and never test our products on animals. You can rest assured we are against animal testing of any kind.
How does the 90-day guarantee work?
It's simple. If you are not satisfied with the product or results, we will refund the full purchase price. We always do what it takes to improve your experience with Toplash.
Why do we offer such a strong guarantee?
Making every customer happy is our main priority. With this goal in mind, we produce only high-quality products that satisfies their needs. If you are not satisfied, we want to know about it. Every honest review helps us make our products better.